Browsing Tags's Archives
Posted on October 28th, 2019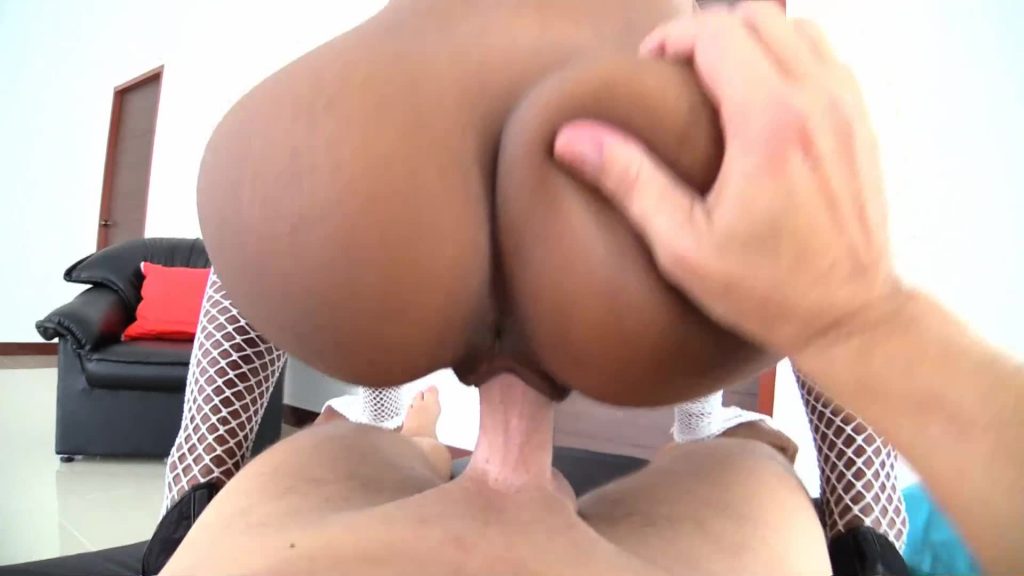 Posted on March 21st, 2015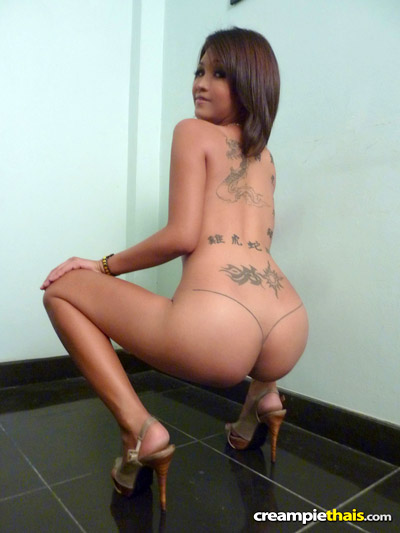 Music a-blaring, old men a-staring, lights a-strobing, and fingers a-probing….hairless teen vaginas that is. Oh those were the good ole days at Shark's aGoGo in Pattaya. You could easily find a teen dream and finger-bang her little cunt between her stage sets while sipping back some cheap Tiger beer or their awful 2 for 1 gin & tonics. Shark was the shiz-nit back then, and that's where I saw Meaw for the first time. How can you pass on a girl with a petite frame and such an interesting tattoo? I remember wanting to buy her a drink, but by the time I motioned for the mama-san, Meaw was already under the arm of a sloppy old gent with a grin the size of Jomtien beach. Well, you don't lose the girl, you just lose your turn. Fast forward many years later and Meaw is now fully naked in front of me and I'm about to dive balls deep into her seasoned cunt. She has some miles on her, but I'm not one to pass up Thai pussy. After Meaw licked and sucked my purple-headed womb broom, I finally sank my cock deep in her wet slit and blew a long awaited load of jizz deep inside her inked mud-flaps
Click here to see the amazing hot video and hundreds more girls!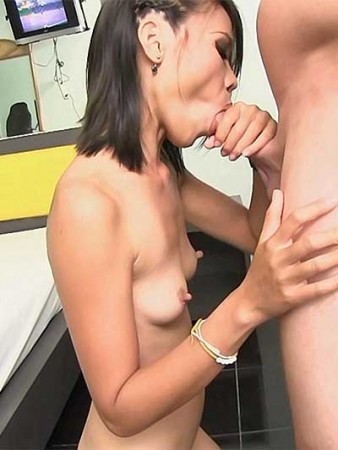 From the outside, Poin doesn't look older than maybe 24, so I was shocked when she told me she was actually 33. We don't get many MILFs around CreampieThais world, so I was anxious to feel the insides of a ripen pussy. Poin is a little weird too. Okay okay, Poin is a lot weird. Behind that big smile there is some crazy unfolding. Let's face it, we've all been there, Girl in your room, naked, a little ba ba bo bo (batty, psycho, crazy) but you still want to hit it right? Half my brain says 'let's fuck that pussy', while the other half says, 'let's get the fuck outta here'. It's quite obvious that the part of my brain which controls the pussy hunting, is the part that is in charge. Poin started the video completely naked, then vanished into the toilet for an unknown reason. Seconds later she returned, dropped to her knees, and began sucking my cuckoo cock. I then lifted Poin on the bed, turned her over, and fucked her deranged pussy doggie-style. Soon after, the maniac mom was riding my insane membrane cowgirl position. Finally I flipped Poin over and slammed her wacky womb with my maniac manhood in missionary position until I shot my nutty nut inside her kooky kunt. I believe I've become unhinged!
This girl is truly an Asian butterfly. So hot and loves the cock! Click here now to see her do it all in HD!
Posted on December 31st, 2012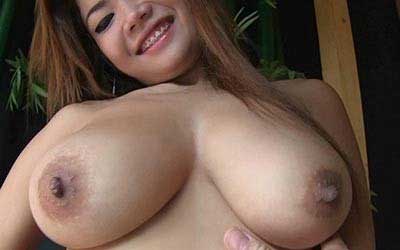 Thai girls with big ol titties are a hard thing to come by. But when they do come along I don't hesitate to get them back to the room for some boom boom! And this one, wow I am really happy that I did. Tida is a gorgeous bombshell. She's a Coyote dancer with a beautiful teen face, a woman's body, and is a pure nympho-maniac! She has the sex appeal of Janine, the titties of Pui, and the natural porn star talent of Beer. She's the reason men spend hours in economy class air travel, and the reason why those happy men fly home with empty pockets. I was in the right place at the right time when Tida entered the bar for her first night of work. Dazed and confused, she entered the stage and I knew I had found my pony. "Ohhhh Mama-San, one drink for the lady please!" A bar fine with Tida is 50% tequila and 50% romp-fest. It's an all-nighter with a hangover to boot. That type of bar girl is the best! Fresh, tender pussy, ready for my Foreign man meat. I wasted no time and immediately took her back to my room and made sweet-sweet porno love to her before finally unloading my jizz deep into Tida's teen pussy. Naturally my right-hand film crew was on location and I documented it for your viewing pleasure.